Hire Acton Waste Removal for the Most Efficient Service in the Area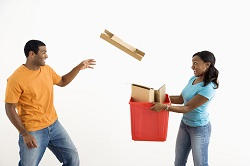 Do you have old and broken bits and pieces or larger old electrical appliances such as washing machines, TV's, PC's or builder materials and need an expert waste removal help? It doesn't matter to us what type of rubbish and waste you have you can trust us to clear it away. If you need a great clearance company Acton hire us at Rubbish Removal Acton. We are a long established business with plenty of experience in clearing services. Nothing is too much for us we can remove small loads of junk to a lorry load. Our staff will arrange to collect your waste and take it away to the reprocessing centre. All of your rubbish is used again in the interest of money and the planet. Our W3 house clearance professionals will do an effective waste removal at a cost within your means. We have a competent work force that will get the waste removed safely. We follow all of the required safety regulations in the interest of all. Call us now

. You can discuss your needs, make an appointment and ask for more information. We know what our clients in London want so you can trust us 100%.
Waste Removal in Acton W3 that Makes a Difference
Whatever rubbish you have you can rest assured that we will have the right clearing service to suit your requirements. Are you moving house and have discovered a lot of broken and useless stuff that is no use to you anymore? Or have you just tidied up and want to create some space? Our W12 waste disposal service is an affordable and reliable choice. From business waste clearance to white goods recycling we can handle all situations. Rubbish comes in all shapes and sizes and in different amounts. We have various procedures to take away your junk from skips to trucks. Whatever broken and waste debris you have we can dispose of it in the correct manner. We guarantee a first class waste removal service. You can trust our hard working employees to give you a first class service. Our junk clearing professionals are trained at emptying any size property from a flat to a mansion, so get in touch with us now. For more information and a price list contact us now

. We can offer assistance in all aspects of rubbish removal services. We have a range of affordable services done to a high standard.
Get the Most Attractive Offers on Waste Removal in Acton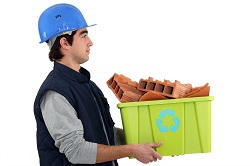 Our Acton waste clearance company is the first to call when you have rubbish to clear away safely. Hire Rubbish Removal Acton and let us do the rest. Our W3 white goods recycling is the way to dispose of all of those old and broken washing machines, tumble dryers, fried/ freezers and microwaves. Make sure when you call us to tell us exactly what you want disposing so we can arrange the proper paperwork for the job. We will visit first so we can measure the amount and talk about the rubbish you want removing. From W12 business waste clearance, garage, loft to garage junk we can take the lot out or your way safely. All of your rubbish will be reused at our specialist recycling centers in the interest of the environment. You can rest assured that it will be reprocessed into other products for cost purposes and the planet. What better reason is there then to start clearing out all of that rubble and junk and put it to good use? Contact us now and book a meeting

. Our helpful and courteous staff is here to help advice and supply information regarding all of our reliable services.