Acton House Clearance Is the First Choice to Remove Your Rubbish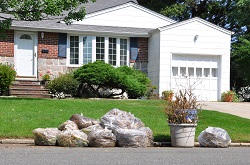 Are you moving house and have a lot of old unneeded rubbish and junk to dump? Or have you just been left with the sad task of clearing out a family member's home after bereavement? There are so many reasons that you may need to call upon our reliable and reputable W3 home clearance service. We are the best in the area and have plenty of experience in dealing with all of your junk. Our Acton house clearance company is the best. We will do a fast and efficient clearance service in London. Nothing is too much for Rubbish Removal Acton; we can handle all types of predicaments. If you have had building work or decorated we can take away the messy and old rubbish. All of our services are affordable and will not break the budget. We have trained teams who work speedily to remove and take away your waste. You can trust us to dispose of everything in our recycling plants. There is no harm to the environment we reuse everything. In the interest of costs as well as the planet nowadays recycling is our number one priority. For more about our rubbish disposal services call us now

.
Save Big with Our House Clearance Company in Acton
Are you having a tidy up and discover a lot of broken toys, furniture and electrical items? You needn't put up with storing them any longer. Simply pile the rubbish together and we will do the rest. Call us

and we can arrange for a staff member to call and take a look at what you are throwing out. From here we can decide what procedures are needed if any. Many things need special permits to be removed so we can make a note of this. Plus we will give you a price for the job. We guarantee you will be astonished at how reasonable our W12 rubbish clearance services are. You can trust us to take it away in and leave your home empty and clear. Rubbish and junk come in all shapes and sizes so why put up with it any longer. Simply browse our website and read all about our affordable and specialist services. You can relax and trust our workers to clear away your junk safely. All of the necessary regulations are followed in the manner of health and safety. We dispose of everything properly in the reprocessing centers. The best transport is used to collect and remove you unwanted junk. Contact us now and find out more about our household junk removal services.
House Clearance in Acton Made Simple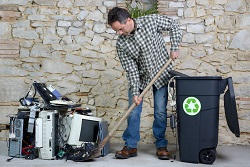 Whatever you need removing hire our Acton home clearance services. With years of practice we know the correct procedures that are safe and sound. All of our employees are friendly and helpful and will do a first class job. Hire Rubbish Removal Acton now and let us shift your junk. Every house can soon discover the rubbish mounting up. Why not have a sort out and get rid of it now? W3 house clearance is the solution to emptying a property. Call and we will arrange a time to suit your schedule. We are flexible and efficient so you can rely on us. Our W12 property clearance services are the first choice when you are moving home or have a place to empty. Whatever you need discarding we will sort it. You can have peace of mind that everything will be cleared away. Our recycling plants have the latest technology to reuse your old stuff again in the interest of the economy and environment. We are your solution to waste and junk so call us now

. Our customer services can answer all of your inquiries and arrange meetings, so contact us now.